Alyson Ruley, Patient Care Coordinator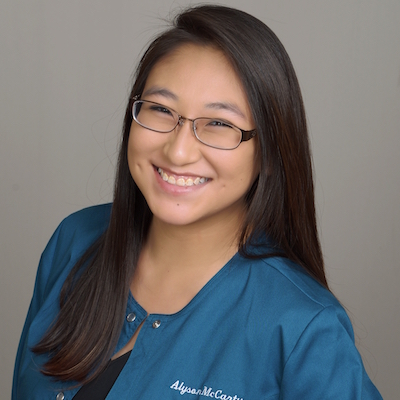 Born in Anchorage and raised by Dr. Thomas and Minnie McCarty, I grew up in Audiology Associates. Many days after school were spent decorating the office with self-made drawings and making sure tools were ready to go when my dad needed them. Today, my son enjoys running the halls helping Grandpa.
Having a dad who is an Audiologist and mother who is a Registered Nurse set my interest in the medical field. After graduating high school, I started working full-time at the family practice and eventually became a licensed Hearing Aid Specialist.
Working at Audiology Associates has helped me understand the importance of hearing healthcare and the medical benefits of NeuroTechnology. As technology continues to advance, we will continue to provide you with the best care fit to your medical needs.
Meet Patient Care Coordinator, Alyson 
Ruley
To schedule your Audiology Associates Treatment Consultation, call 907-312-2705 or click here.
Our 5-star-rated Audiology team will take the time to answer all your questions about our hearing rehabilitation treatments, our office, our flexible payment options, and anything else that you would like to know about us!
Come experience our Anchorage hearing center. You will quickly discover that we offer state-of-the-art hearing loss treatment to all our patients – and we do it with a smile. We look forward to making you the next member of our Audiology Associates, Inc. family!
As one of the premier hearing centers in Anchorage, Alaska, Dr. Thomas A. McCarty, Audiologist and our team at Audiology Associates, Inc. also provide 5-star-rated hearing care to patients from Eagle River, Palmer & Wasilla, Alaska, and Surrounding Areas.